Virginia Cultivators Cup 2023 presented by Cannabreeze
November 11th, 2023 | 11am – 6PM
Like-minded individuals all over Northern Virginia and beyond will gather to celebrate Northern Virginia's Cultivators Cup. Become a Competitor, Vendor, Sponsor or Spectator, with proceeds supporting Veterans in Need. Tickets on sale now.
Growers Competition
Education Series
Shakedown Street
Live Music
Food Trucks
Cash & Prizes
Veterans are FREE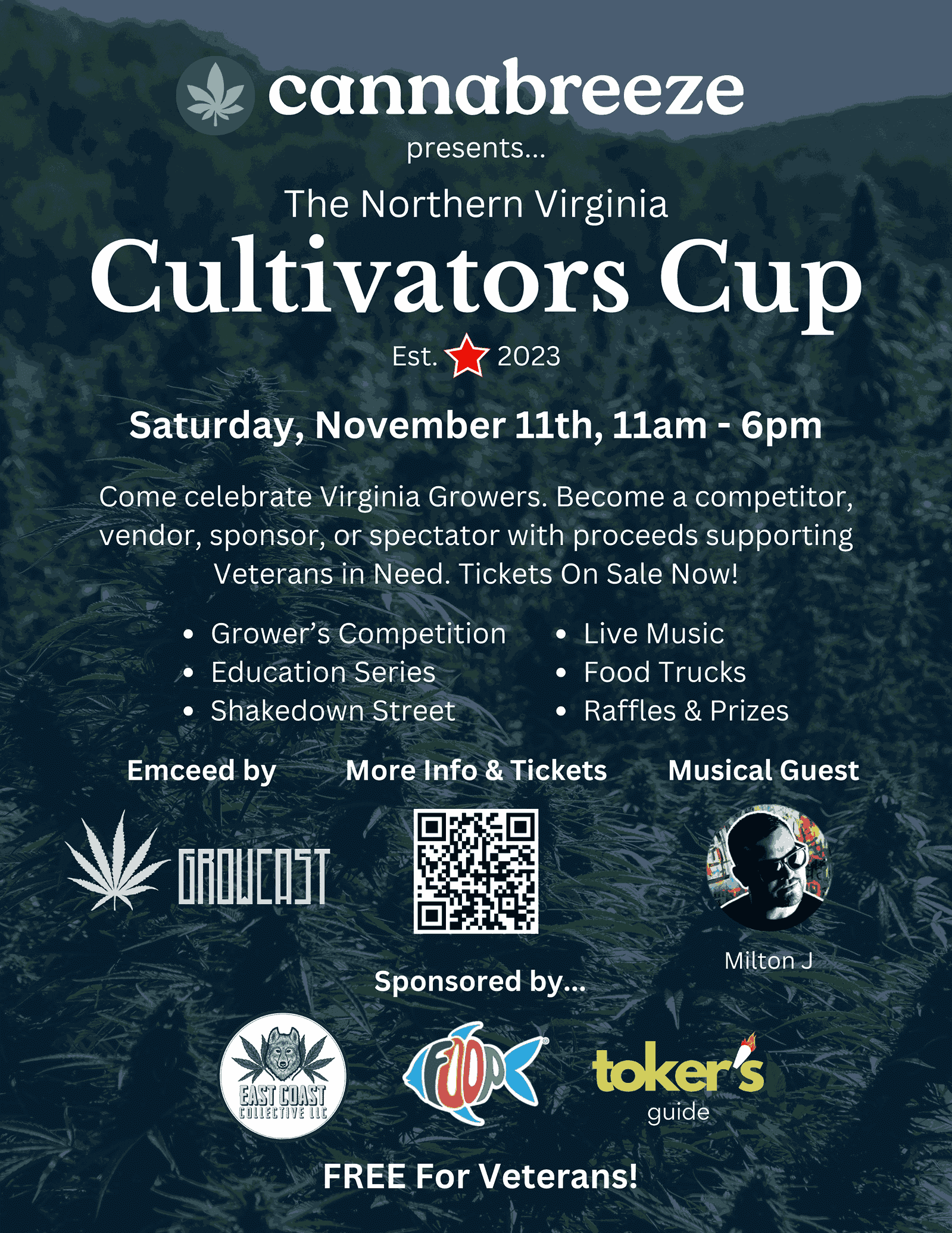 Our Destination Experience
Come and enjoy all that cannabis has to offer, relax with other like-minded friends, and enjoy what we are creating here at Cannabreeze. Check out our membership opportunities, and come join us for the most unique, member-only experience ever created. We look forward to seeing you soon.
Book Your Next Event With Us
Our unique venue is one that your friends, family, and guests will be talking about for years to come.  Wrapped in an amphitheater style setting with a Naval flair, our venue is your perfect event location, whether it's a wedding, anniversary or corporate event. Guests can relax immersed in the sensational sight, smell and beauty of cannabis amongst the breathtaking views of the Blue Ridge Mountains & Virginia skyline.